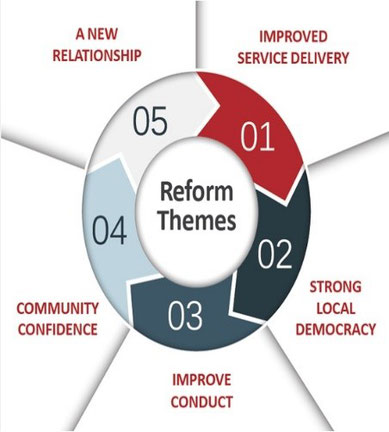 The next Victorian local government elections are scheduled for October 2020 and with the closing date for feedback on the Local Government Bill 2019 now pass (it was extended to Wednesday, 31 July 2019) we are one step closer to having the new Victorian Local Government Bill 2019 enacted as legislation and replace the existing Local Government Act 1989.  
ArneTeam Consultants have focused on the new community engagement professional development training requirements within the Bill. So why will training now be required for candidates in council elections?
Many councils have identified that:-
1. People nominated for council elections do not always realise what demands are made of the position of councillor, including the time and effort they will need to commit to the task.
2. Elected councillors need the capacity to make difficult and strategic decisions about the activities of organisations that are large and diverse, and which operate in a publicly accountable environment.
This is a major factor limiting the councils effectiveness and training will help ensure that people elected to local government are equipped to perform their role as a councillor.  Under the new legislation every councillor will be required to undertake basic induction training within six months of taking their oath of office. 
ArneTeam's Engagement for Councillors professional development training is being designed specifically to ensure that candidates and councillors have the skill and knowledge to effectively engage with their community.  The training includes details of local government legislative requirements for consultation.  If your council is looking for professional development training for your councillors or for people nominated for council elections you should speak to ArneTeam.
Current status of the Victorian Local Government Bill 2019
The Local Government Bill 2018 was passed by the Legislative Assembly but lapsed in the Legislative Council when Parliament expired before the November 2018 Victorian election, so we have been waiting a while for this new legislation.
What are some of the improvement this new legislation is introducing?
The 2018 Bill was introducing:
1. Enhanced leadership roles and responsibilities for Mayors
2. Each council to formally elect a Mayor and a Deputy Mayor 
3. Community engagement policy
4. Integrated strategic planning and reporting processes 
5. Community Vision statement to inform the Council Plan 
6. 10-year financial plans and asset plans 
7. An emphasis on financial viability of councils, with overarching principles emphasising financial sustainability and collaboration with other councils and public bodies
The 2019 Bill adds this:
1. Simplified franchise 
2. Standardised electoral structures 
3. Training > Candidate training > Councillor induction training
4. Donation reform
5. Improved conduct
6. Codes of conduct  
7. Arbitration process
8. Community accountability
9. Disqualification
10. Community initiated Commission of Inquiry