On the 4th of December we invited several Health and Allied Health professionals to joins us for an interactive presentation in our offices facilitated by Darren Keenan, our General Manager of Strategy and Engagement, titled 'Healthy Partnerships: Engaging your community for better health'.  The aim of the session was to improve partnerships and outcomes in the health sector.  
Darren is an experienced engagement practitioner with over 20+ year of engagement experience. Darren also co-authored the paper on Partnership Frameworks for Health Advisory Councils and Country Health for the South Australian Health Department and he is continuing his work as the chair of the Partnership Framework Implementation Working Group, bringing the framework into reality.
The interactive presentation went for just over 2 hours and there were lots of lively discussions around how health can engage with the community while recognising the challenges of the health system and also how costs and risk could be lowered while providing better health outcomes at the same time.  Darren also had the attendees in laughter with some of his colloquialism.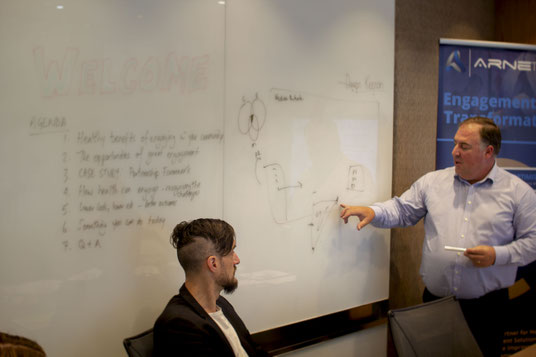 Keep an eye out during 2019 as ArneTech will be holding regular free interactive presentation and with limited spaces the session will be booked out quickly, so first in best dressed.
If you missed the session you can download a copy of the handouts below: