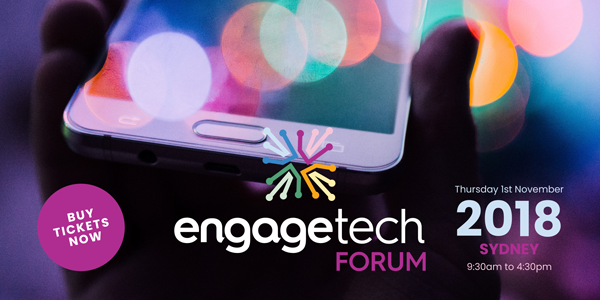 The EngageTech Forum is an interactive event designed to help public servants understand the technologies available for community and stakeholder engagement.
It's a technology showcase with a difference, where participation and peer-to-peer sharing is encouraged. You won't just be presented to or pitched at. It's designed so that you can share your lessons, ask questions and discuss opportunities with others experimenting with tools for engagement in Australia. We've even used experience design methods to make sure it's actually engaging!
You'll see a spectrum of technologies available for consultation and engagement. We're not just talking about online engagement and social media, the EngageTech forum will cover all the different ways you can use technology to understand, engage and work with community.
ArneTech is participating as a sponsor and we will be presenting Harava product at this event. We will host a table to showcase Harava in practical case settings. In addition we will be there during the whole event available for further discussion and exchanging ideas around community engagement practices and tools.
Get your ticket and join in on EngageTech Forum to learn about Harava and other great community engagement tools.