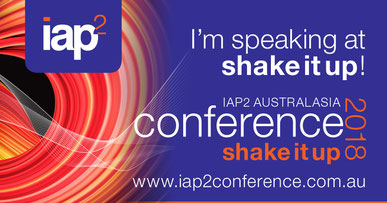 ArneTech is excited to announce that we will be attending the IAP2 annual Australasia conference on many levels.
The Managing Director, Kristian Jaakkola, has been invited to speak on "Communication Strategies to Make Public Engagement More Effective". The interactive session will begin by exploring inspiring possibilities for communicating complex topics, scenarios, and plan consultations in simple, intuitive ways. The overview will draw from strong engagement principles and summarizes "what you need to know" when planning. Specifically the session will discover how interactive design, gamification, and publishing for different devices and platforms can reach more (and more diverse) audiences compared to traditional media.
ArneTech is also a keynote sponsor for the conference meaning that ArneTech will be hosting one of the keynotes and a track on digital engagement. We will have a stand in the exhibition area and we're inviting you to come to talk to us, get to know us better, and to discuss community engagement in general. If that's not enough of a draw to visit our stand, we're also hosting a competition that you will not want to miss!
We will be a strong team at the event. Joining the conference will be Darren Keenan, General Manager of Strategy and Engagement, Kristian Jaakkola, Managing Director and our new Engagement Solutions Manager that we're about to announce in the next few days. In addition, all the way from Europe, we're bringing with us Erno Launo, the Managing Director of Future Dialog. We're looking forward to a chance to get to talk with You at the event! If one of us doesn't manage to find You, come and find us!
The conference will be held on the Gold Coast, 23 – 25 October 2018 at the InterContinental, Sanctuary Cove. This conference has a reputation as the preeminent event in Australasia for engagement and communications professionals. This year the theme of the conference is "Shake It Up" that will be mixing up a conference that will be more interactive, experiential and fun. The conference will bring together engagement practitioners, community development practitioners, communications and marketing professionals and academics to explore the practice of engagement.