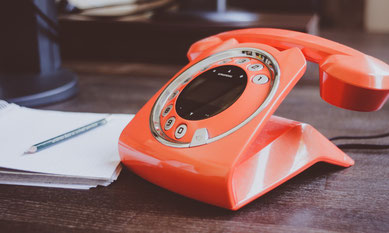 Since Aug 20, 2018 ArneTech has a new contact number which is 03 8630 2830.
The impulse for this change was that we were a target of phone spoofing. That means that our number was taken over by an international phone scammer. Thus a lot of landlines and mobile numbers in Australia were being called by this unknown scammer and our number was shown as the calling number. Scammers do that to increase credibility and the likelihood that the call will be answered. The result of this was that one July afternoon everything went suddenly crazy at our end. Hundreds and hundreds of people were calling back to our number saying that they either had a missed called from us or they were calling back angry about something that the scammer had done or said. We never really got a clear picture what kind of scam they were running. It took us some time to figure out that we were spoofed. We first thought that our operator had somehow unintentionally mixed things up. But the reality dawned on us as the "attack" continued. For two days our phones were rendered unusable since there was always a new call coming in the second the last one ended. After that the situation started to settled down but we've had issues because of this spoofing attack for a month now and we decided to switch our number. Unfortunately there's really nothing else that can be done.
As part of the switch we also decided to switch our service provider and have also upgraded the service so that it will be easier to reach us every day within business hours and if you don't reach the person you're trying to reach, you will always be able to leave us a message.
We apologise to those who have been receiving calls from our past number (03 9028 2340). Unfortunately there's nothing we could have done about it and in fact we were hit even worse. Also apologies to our current clients and partners for this change. I hope you will get our new number into your files and systems easily enough!