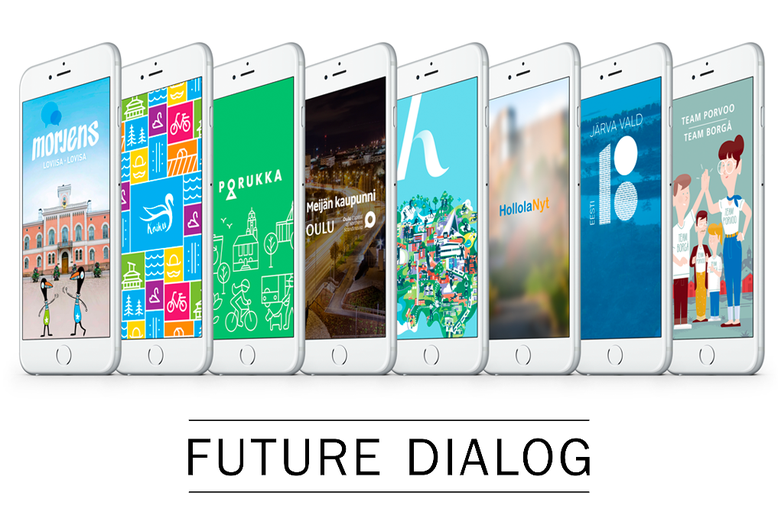 One of the key challenges in community engagement is reaching the right people – in particular, youths, young adults, and the extremely busy 30-40 year old demographic that are building a family and a career at the same time. Enter mobile phone apps, bridging an effective two-way communication channel between a local or a state government and the citizens or between a business and the clients. For many, mobile phones have become our lives. It's the first thing people check in the morning and the last thing we see before we shut-off at night. There have been many successful phone apps that create ways for an active communication channel without the hassle of having save contacts in a list to use. Apps are so integrated into our lives, most people have built quick reflexes to instantly reach for their phone at the sound of a notification. And with automated updates on the app, it provides a seamless way to add new content, tools and ways of interaction.
That is why ArneTech is proud to announce a partnership with Future Dialog. Future Dialog creates customer-branded mobile app for community and client engagement, and has growing customer base in Europe to back up it's successes so far. Let Future Dialog bring your most important content, news and information directly into the finger tips of your citizens or clients. In addition, it provides tools for interaction and survey capabilities to collect both feedback and ideas on any community consultations that you might have running or upcoming. The easy configuration allows you to control the way you want to engage with your citizen or clients and to report the results in an easy and intuitive way. Another great feature to the mobile app based solution is that it allows you to leverage the location of your citizens or clients. Meaning that when you want to push messages to residents based on a region, or have a survey pop up when they walk into a certain park, market, store or area, you can do so.
"I was impressed to see that with Future Dialog even small city councils were able to create an app that was downloaded by thousands of residents, and in all cases they have been able to generate tens or even hundreds of thousand of responses from the public," says Kristian Jaakkola, the Managing Director of ArneTech. "Through the co-operation with Future Dialog, we're able to provide our clients in Australia and New Zealand a unique community engagement channel that can increase the reach of the community engagement to levels never seen before", adds Kristian.
Managing Director of Future Dialog, Erno Launo says, "We are very happy to initiate our co-operation with ArneTech. We strongly believe that together with their know-how we can provide the local clientele with top notch mobile citizen engagement solution, and help the local and state governments in listening and understanding their citizens."
Please see Future Dialog product pages for more information.