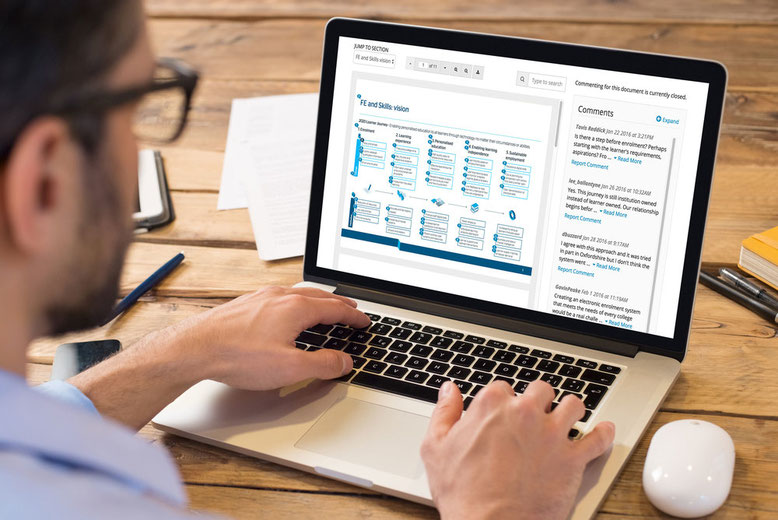 CiviComment is a web-based tool intended for user-friendly collection and collation of ideas and feedback on uploaded draft documents. PDF documents can be toggled for private or public viewing, giving the ability to collaborate internally as well as through public participation. It saves time in managing comments and all document versions and generates intuitive reporting.
ArneTech has signed on as the local partner in Australia and New Zealand for Urban Interactive Studio, the producer of CiviComment. ArneTech will serve as an Australian provider to the Australian and New Zealand users, providing a local point-of-contact, support, hosting and training. CiviComment has been available to buy directly from the US, but this co-operation will make it easier for local governments and businesses to receive access to CiviComment with a local support and service partner.
 "We've seen a need for a straightforward document commenting solution and after extensive comparison found out that CiviComment is the global leader in this space," says Kristian Jaakkola, Managing Director of ArneTech. He emphasises, "We're excited to be able to provide this solution to our clients and since the solution can be embedded into major engagement platforms or city websites, this is a great way for adding a much needed functionality to most community engagement sites."
CEO and Founder of Urban Interactive, Chris Haller says, "We are excited about this partnership and look forward to working closely with ArneTech and their customers to adopt CiviComment as a complementary component of their collaboration and outreach programs."
Check out the product pages if you want to learn more!