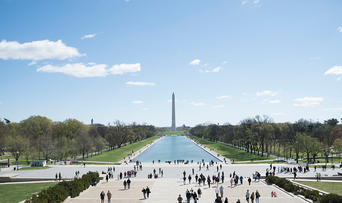 A group of Finnish Geo‐ICT companies and experts from public administration participates the World Bank Land and Poverty Conference in Washington this week. The conference theme is "Land Governance in an Interconnected World".
The conference brings together important stakeholders in the land sector. In 2017 the conference had 1 300 participants from over 130 countries, including government officials, academics, civil society, businesses and international organizations.This year the Conference week includes workshops, thematic tracks, round table discussions and field visits. In addition to participating in the official conference program, the Finnish delegation will e.g. host a brown bag lunch for World Bank experts and attend a reception organized by the Finnish Embassy.
In the conference Dimenteq presents map survey tool Harava and its possibilities especially with regards to land governance, participation and data collection. Dimenteq provides solutions such as promoting local empowerment and participation using digital tools, developing geospatial infrastructures to boost the development of communities and strengthening land governance as well as sustainable land use processes with smart data management and collection.
Harava is a map‐based survey tool promoting community engagement and participatory planning. Harava can help in various issues related to urbanization and land governance such as:
Empowering citizens in processes such as community development, risk identification and damage assessment
Mapping e.g. uncontrolled growth and informal or unplanned settlements
Tackling challenges related to territorial issues or ownership arrangements
Crowdsourcing up‐to‐date information for decision‐making
Setting up a system for observation of species, or mapping of historical buildings and valuable landscapes
See you in Washington!
#LandConf2018